What do you do in Las Vegas? You get drunk and you gamble. Well, there is one more thing you can do - attend a Microsoft Lync Conference.
Yes, this year Lync Conference took place in Vegas. I did not attend the first conference Lync Conference in San Diego, but based purely on my impressions from this year's event, I will be coming back.
Place of choice – Aria Casino and Resort. Great amenities and first class service.
From the start this event was packed with action. Even though vast majority of the attendees were hardcore professionals, everybody was also looking to have a good time. And who can blame us? We all know that "what happens in Vegas stays in Vegas". But I guess there are some details and revelations I can share with you after all.
Revelation #1, The Lync community is relentless when it comes to learning and sharing knowledge with others. Tons of great sessions and material, awesome group of Lync MVP's and Microsoft professionals. Everywhere you look, you could see people who are passionate about what they do. There are very few places in the world where you can enjoy technical communication at such a level.
Revelation #2, The Lync market is growing big time. There are many vendors out there that offer various hardware and software solutions to compliment Lync deployments of all sizes. The Expo part of the Conference was a great success. I learned a lot on what the market has to offer to organizations out there.
Revelation #3, The Lync community certainly knows how to party, from dusk till dawn that is. Some events to remember: Microsoft sponsored the Attendee event at Hakkasan night club based at the MGM Grand. Also the scheduledMaintenance private party organized by ENow Software was a highlight which took place at the Ghostbar rooftop at the Palms. Fantastic views from the 55th floor of the Ivory Tower, amazing people, great conversations, and all the liquor one can take. Thanks ENow for the fantastic times and an epic party.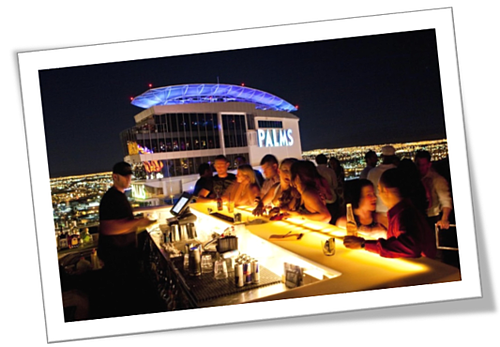 >_scheduledMaintenance Party - Ghost Bar at the Palms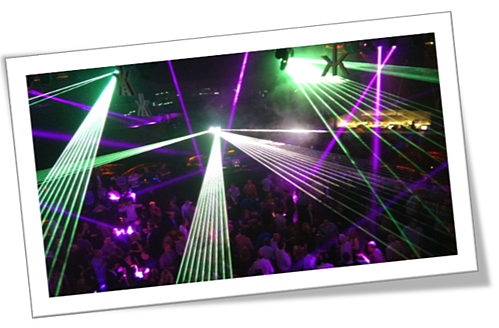 Lync Conference Attendee Party @ Hakkasan in Las Vegas
Another highlight of the Lync Conference was getting an opportunity to meet Michael Van Horenbeeck of the UCArchitects. Michael is an Exchange Master and MVP and a very pleasant guy to hang around with. If you have not had a chance to get to listen to the UCArchitects podcast , I highly recommend it. Here is Michael's description of the group:
"The UC Architects is really more of a bunch of peers – located world-wide – that come together on a regular basis and talk about what they're passionate about: Exchange and Lync. In total, there's 14 of us; mostly MVPs and Masters, but also great experts that have unique insights into the community and the products. What I think that people like about us is that we talk freely and unbiased about how we think about the products or the ecosystem surrounding them."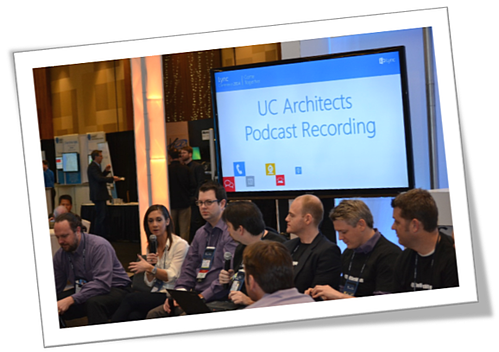 Live UC Archiects Podcast Recording @ Exhibit Hall in the Aria Hotel
There is no way I can possibly cover everything that took place in those 3-4 days. Some of that should probably stay in Vegas. I am only going to list the major announcements made at the keynote speech to satisfy your curiosity.
Number of delivered enhancements to Lync mobile client:
View meeting content
Natively view PPT's
Anonymous join
Rejoin a Lync meeting
Invite additional participants
Start ad-hoc group conversations
Passive authentication
Windows 8.1 lock screen join (ability to join a call without unlocking the device)
Features to be released in the next few months:
Lync App for Android Tablet
Ability to use voice commands in Lync app (API is already available)
Number of new endpoint devices added by Jabra, Sennheiser, Logitech, etc.
Video conferencing capability between Lync and Skype users
Integration between Lync & Tandberg VTC telepresence systems
Bing call extensions (powered by Skype) – embedded "free" call capability from the browser, business pays for the call (similar to 8xx number)
New capability of embedding Lync based rich communications like Instant Messaging and A/V Conferencing within web sites. Feature is code named "JLync". It is a JavaScript wrapper around web communication API. Feature can be ideal for companies that would like to enable interactive customer service solution via Lync
Native Enterprise Voice functionality in Office 365 (ability to place PSTN calls for Lync Online users)
Wearable technology from Plantronics that allows seamless transfer of the call as you get too far from your desk. Software is using Lync call transfer API's and proximity events, detects that person left the desk and will place a call to your wireless device (pretty cool)
As a saying goes "All Good Things Must Come to an End." Maybe… I prefer to focus on the next big thing. Lync Conference 2015 – here I come!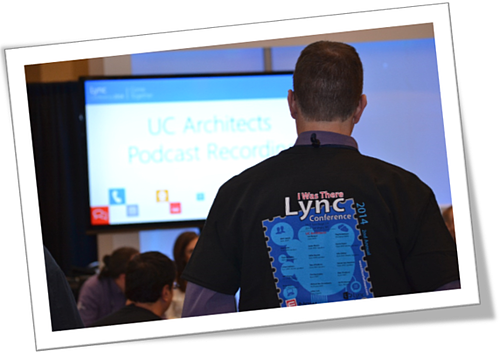 Exchange MVP Paul Robichaux