Every Quarter a group of business software experts, community members and various other industry-related organizations come together for a Microsoft employee-led meeting. These meetings aim to apply any feedback acquired through Microsoft's community partnership program towards the development of ideas which pertain to solving and preventing any potential or existing software issues. The content of April's meeting focused on Windows Azure, cloud and datacenter solutions content, BYOD in addition to other relevant topics. This article will cover topics and directions discussed with the group.
Cloud and Datacenter Solutions
First on the agenda was a discussion that provided an overview of cloud and datacenter solutions content. The goal was to provide cross-product or cross platform configuration solutions that solved business problems.
One method of addressing this is through the "Cloud and Datacenter Solutions Hub" found at: http://technet.microsoft.com/cloud. Emphasis on Architecture and Planning are also at the forefront by creating a collection of articles that helps companies fully understand the minimum operational processes and technical capabilities required to provide any cloud service to consumers. In my opinion this not only creates awareness of the technology, but if done so correctly should also provide simple guidance and information to the consumer.
The Microsoft goal with cloud based solutions is to be product agnostic by serving as a foundation for providing highly accessible cloud services. I didn't realize it when we met in April, but Microsoft and Citrix were already on a journey to do this specifically. The Citrix Workspace Services (Daas) solution will run on Windows Azure. This was announced last week at Citrix Synergy.
Additionally, Microsoft is also striving towards a "Reference Model" for their customers. This will standardize the terminology widely used in the cloud services foundation problem domain. Your organization may or may not have these aspects in the Reference Model, but the goal is to establish a base for which everything else will build upon.
Other comments during the meeting indicated that ITIL was much more comprehensive in its operational process approach than the CSFRA was, therefore what we discussed was what made those processes unique in a cloud environment.
Cloud Infrastructure Solution for Enterprise IT
Microsoft "Cloud infrastructure" only addresses infrastructure issues. Steps that they are taking to help out customers in the space are as follows:
The "Cloud and Datacenter Solutions Hub" uses Microsoft technologies to help organizations that are interested in private cloud. Their audience for this are IT Architects, system designers and engineers. These will include scenario definitions, design and implementation guides.
Scenario Definition will help evaluate an organization's current state, organizational problems, organizational goals and an organization's requirements in order to make the best design.
Design considerations will include all possible options, will weigh the pros and cons and will also provide good insight to ensure that all organizations can make good support design decisions.
There are plans for a design and implementation guide that will walk a customer through the process of carrying out a design. This provides rational for decisions, and ends up with a design. See example below: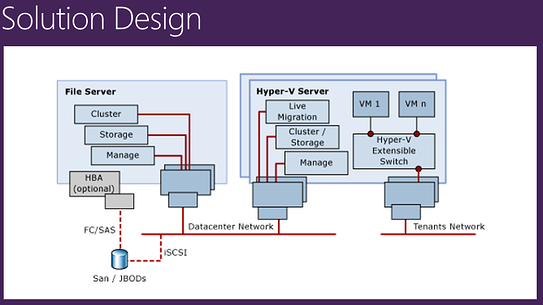 Implementation Guide
The implementation guide goals will include a stepwise approach. It has been mentioned before that Microsoft has done well with this in the Exchange space. Other vendors such as Citrix were also mentioned for their great efforts to provide customers with the ability to create design guides that provide customers with the ability to move in the right direction.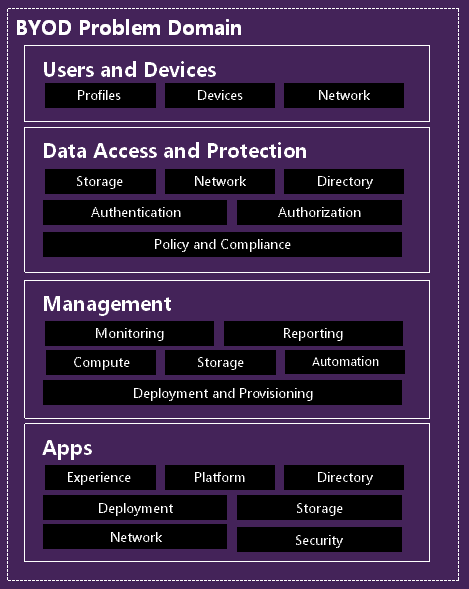 Integration Solution Overview
We also discussed Microsoft's process of working to ensure that customers who want to integrate their on-premise network and authentication capabilities with Microsoft Azure can do so easily. Looking at making is clear on how to begin migrating workloads to it and ensuring that there is a good way to do so. Examples that came up were major accounts, billing, network, computer, storage management and support issues. Including targeting information for IT Architects, system designers and engineers. See an example below: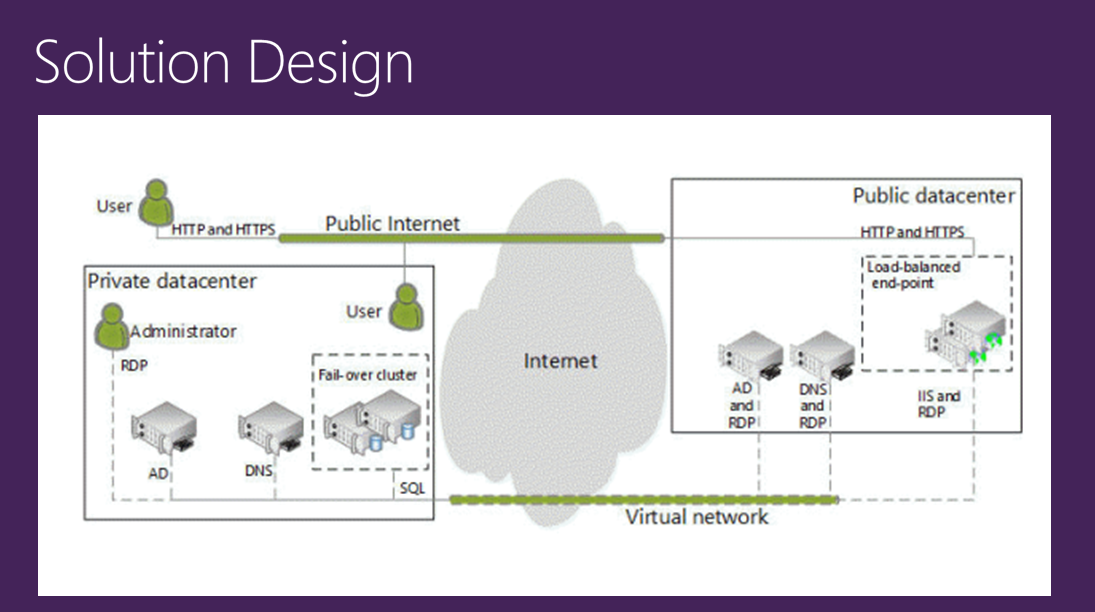 BYOD considerations Guide
BYOD was also on the discussion forefront for Microsoft and their customers. They are putting together a guide that will provide an overview for business users to use their own devices. This will not only allow employees to gain access to corporate resources in a way to protect those assets, but will also make it very clear which Microsoft technology options are available to help organizations out in this space.
Summary
This summarizes the topics for the meeting. This meeting led to some great discussions that provided direct feedback to Microsoft. If you are interested in joining the Solutions Advisory Board more information can be found here:
Summary of Resources
Here is a summary of web links and resources that came up throughout the conversation. They are worth reviewing:
What should I be looking at for security and management?:
Bring Your Own Device (BYOD) Design Considerations Guide
Magic Quadrant for Mobile Device Management Software
Cloud and Datacenter Solutions Hub at:
Getting Started With Cloud and Datacenter Solutions
Solutions content node on TechNet:
Solution Guides for IT Professionals
FYI: Overview page for the Hybrid Cloud Infrastructure is here:
Hybrid Cloud Infrastructure Solution for Enterprise IT-Overview
Some news in Windows Server 2012 R2 for BYOD:
What's New in 2012 R2: Bring Your Own Device (BYOD) and Protecting Corporate Information
Link to the Cloud Infrastructure Solution for Enterprise IT:
Download Cloud Infrastructure Solution for Enterprise IT