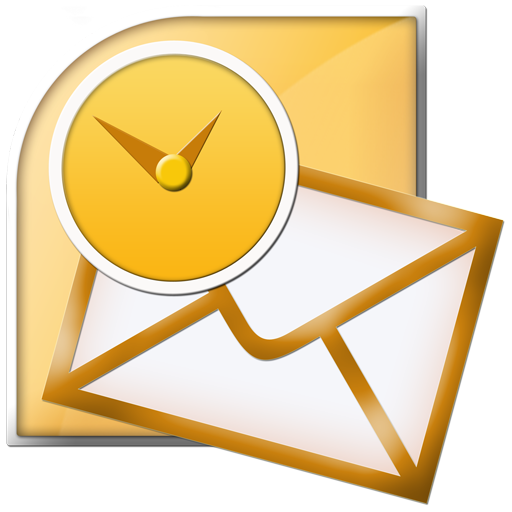 For as long as Microsoft Exchange has existed, Outlook meeting corruption has been a consideration for those that rely on calendaring. Meeting corruption can appear in many forms. However, meeting corruption typically occurs when meetings disappear, when duplicate meetings appear or through other unusual anomalies that users may experience with an appointment. Microsoft continually makes strides toward eliminating calendaring issues through Outlook and Exchange updates, however, calendaring issues still persist. More importantly, it's typically our organizational executives that see the most issues when their calendars are not functioning as expected.
So what can we do about this?
Best Practices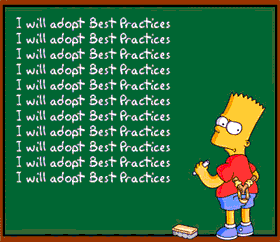 In order to attain a smoothly functioning calendar, we must begin by looking at Microsoft "Best Practices" recommendations. These recommendations consist of Microsoft's list of Calendaring Best Practices that serve as organizational guidance for power users whom use the full Outlook client. For example the following article written by Microsoft provides recommendations for Office 2007 SP3, Office 2010 and Office 2013 read the article: "Best practices when using the Outlook Calendar." At first glance, this article (as well as any other articles you may find online) may seem overwhelming, however, the amount of invaluable insight and advice you can obtain, make investing time reading them well worth it.
Due to the high volume of various Outlook calendaring guidelines available, creating a consolidated list of calendaring advice to distribute organizationally can be a helpful tool. Making this list available to users through centralized means of data sharing can be very valuable as well. Here is my consolidated list of activities that can help prevent calendaring issues when using Outlook 2010/2013 and Exchange 2010/2013:
Mobile Devices: Let's face it, having the ability to sync our corporate email to our mobile devices through Exchange ActiveSync is a great option. Therefore, to keep up in our world where everything is "on-the-go," having our calendars at our fingertips is imperative! However, while there are many advantages, there are also disadvantages in that this process also introduces new issues to our corporate calendars. The reality is that accepting, declining, or editing meeting requests from any kind of mobile device can cause instant corruption. The worst situation I have ever witnessed was where the meeting organizer changed to a meeting attendee when the attendee accepted the meeting from a mobile device. However, the most common issue I have witnessed occurs as a result of accepting/declining meeting requests on a mobile device in which case the meeting then disappears. In both situations the meetings either completely vanish or continue to remain on their device, yet disappear from the regular Outlook calendar on their PC.

The Microsoft recommendation for mobile devices suggest users keep their software completely up-to-date, however, after routinely complying to this suggestion as well as performing many tests, this guideline seems ineffective in most cases.

Microsoft has also compiled a comprehensive article that covers any possible fixes that Microsoft has for the various versions of devices available to our consumers today. The article contains a lot of great information, so if your organization experiences a lot of meeting corruption, then the article "Current issues with Microsoft Exchange ActiveSync and third-party devices" is worth the read.

Scheduling Meetings: Put an end date on recurring meetings and schedule them one year at a time. What happens over time is recurring meetings typically become rescheduled or moved around one meeting at a time. Then, after multiple edits changes being made can be lost track of and become corrupt. By creating meetings one year at a time, the risk of corruption is minimized.

What do you do if you have meetings without end dates?
In Outlook, double-click on the recurring meeting that you wish to change and then "Edit" the Meeting Series.

Change then end date on the meeting to the current date.
Note: This action will allow the organizer to keep the existing meeting in place for historical purposes.

Create a brand new meeting no further than a year out.
Note: This typically would be for January through December of a calendar year. However, if you are just getting started, I advise that you do what makes the most sense for you, your organization, and the person who the meeting belongs to.
Limit your Editor Delegates: Limiting the number of delegates that can edit a calendar to "one" is a very important step to ensuring calendaring stability. It is okay to add a few additional delegates with viewer rights, but with "one" editor delegate your users will get the best results. Why is this so important? Firstly, I have seen situations where multiple delegates accepted or edited the same meeting at the same time. This then led to an instant meeting corruption. More importantly however, is that when a delegate is added to a mailbox there are components; such as rules, that are modified for the mailbox owner. Because things such as rule limits can become exceeded when there are too many delegates, when these modifications occur, performance and stability issues are possible within calendaring.

Executives are typically the ones that look to have multiple editor delegates. Therefore, when the number of delegates are unlimited they typically become the ones with the most issues. While enforcing this policy can be a challenge, adhering to it is a business critical one that has the power to eliminate potential for detrimental circumstances where a lost meeting causes your CEO to miss a very important event.


Outlook Version and Exchange Server Version: Microsoft does many backwards compatibility testing especially with Exchange and Office versions. Therefore, it is not always necessary to be on the latest version of Outlook when running the latest version of Exchange. Click here for a compatibility list for review. Your organizational users will enjoy the best calendaring experience and the ability to use the latest and greatest features when running similar versions. For example, if you are running Exchange 2013 your organization should consider upgrading to Office/Outlook 2013 for overall best results with calendaring and ability to use other new features.


Exchange Server: Not all calendaring issues are a result of client side issues. There have been many problems with calendaring resolved within newer versions of Exchange server or through the rollups/services packs released for your currently installed version of Exchange. The latest version is Exchange 2013 and similar to previous versions there are various service packs and rollups that have been released to customers to resolve common or unanticipated issues. Click here for the Exchange 2013 updates available to date. Regardless of which Exchange version you are running, take the time to look for the latest and greatest updates.
In conclusion, keeping calendaring running smoothly in your organization relies heavily on a series of considerations that cross many boundaries from the Exchange Server to the Outlook client. Typically is it our executives that pay the largest price for corrupt meetings. The above guidelines; when followed; can provide the functionally required to keep your business running smoothly and ensure that meetings are never missed.