During the last 3 quarters Microsoft has made many announcements surrounding Skype. While Skype is already used by many people, additional features and capabilities are being made available for FREE to everyone. Skype continues to be a world leader in voice and video calls between consumers and even some organizations, more and more Skype premium features are delivered for FREE which should boost Skype's popularity even more.
Year after year Lync continues to be the Enterprise communications suite of preference voted by fortune 100/500 companies even including ones that are already deploying Lync.
While Skype and Lync are bridging and merging together to embrace a better way to communicate across work and life in general, what's even more interesting is that Lync will be rebranding in order to emphasize the strategic choice of acquiring Skype and connecting enterprises with consumers into a new world of communications no matter what kind of device, browser or persona they are.
Before going into the details of the Skype and Lync interconnectivity I will list some of the most interesting announcements made this year for Skype.
Microsoft is reinventing productivity—across the board—to create a world where people can truly make the most of their time and lead more fulfilling lives. Connecting people across all of life's moments—to talk, to share, to collaborate—is at the heart of helping people make the most of every moment. To that end, and for our business customers, we are bringing together the familiar experience and user love of Skype with the enterprise security, compliance and control from Lync to create the most loved and trusted communications platform for doing things together.
A decade ago, Skype broke down the distance barrier by bringing people together from all over the world. It forever changed the way people shared their lives by getting friends and family together to celebrate special moments and create extraordinary bonds. Today, Skype is so much more. It's used by more than 300 million people for messaging, calling and sharing. It lets people and groups connect in more spontaneous ways across multiple platforms to have fun and get things done. From desktop, to mobile to TV—it's for communicating throughout the day, every day. Skype is a universal symbol of togetherness.
For the past 10 years, Microsoft has invested in the transformation of business, disrupting the status quo with Lync, by simplifying and unifying all of the different tools people used to communicate for work. We made Lync a core part of Office to make it easy for people to connect with others to get work done. Lync means the freedom to work anywhere. It's like tapping someone on the shoulder to say "let's chat" no matter where you are in the world. Colleagues meet together and make decisions in an instant and IT Professionals rest easy knowing their end-users are supported by a secure platform for that they manage and control. Today, thousands of organizations, large and small, count on Lync for voice, video and conferencing.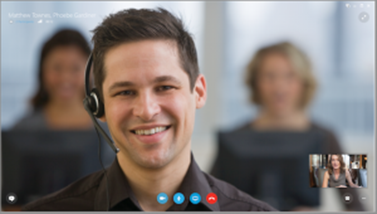 In the first half of 2015, the next version of Lync will become Skype for Business with a new client experience, new server release and updates to the service in Office 365. We believe that Skype for Business will again transform the way people communicate by giving organizations reach to hundreds of millions of Skype users outside the walls of their business.
Microsoft is happy to announce that they've taken the next step in Lync to Skype connectivity by adding video calling between Lync 2013 and the latest Skype for Windows desktop client. Now Lync users can conduct everyday business and collaboration "face-to-face" with customers, partners and suppliers who use Skype.
Lync and Skype have always delivered phenomenal voice and video experiences to business and consumer users across a wide range of environments and network conditions. Now, we're taking the best of both to make both even better.
For more than a decade, Skype has been breaking down geographical barriers to make every day audio and video communications possible. As we enter an era in which computing experiences need to be more personal, Skype has looked at ways to help communities create stronger connections and be more productive. Using innovations from Microsoft Research, Skype is now removing another barrier to make it possible for people to communicate irrespective of what language they speak.

To get started, please sign-up via the Skype Translator Preview page.
Skype Delivers a New Solution for Broadcasters
Microsoft is committed to giving their users the best Skype experience possible on all platforms – which is why Microsoft created Skype TX technology specifically for use within a studio environment.
Skype TX is an easy-to-use hardware and software combination that allows Skype video calls from anywhere in the world to be seamlessly integrated into any production.
The Skypeinmedia.com website showcases examples of how Skype has been used in media to enhance the broadcast experience.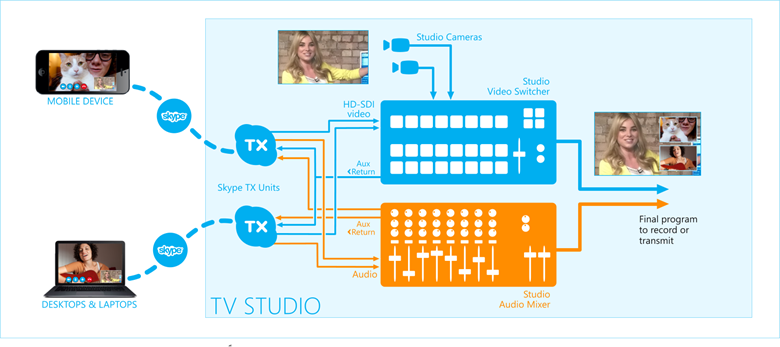 Now that Skype group video calling is available to everyone, free of charge, it makes group conversations even easier! Group video calling enables so many important shared experiences, like my cycling team's regular training check-ins and catch-ups..
It used to be that you had to have a subscription to Skype Premium to share screens with two or more people. Not anymore. If you've got the latest versions of Skype for Windows desktop or Skype for Mac group screen sharing is totally free. Here's how to screen share with a group.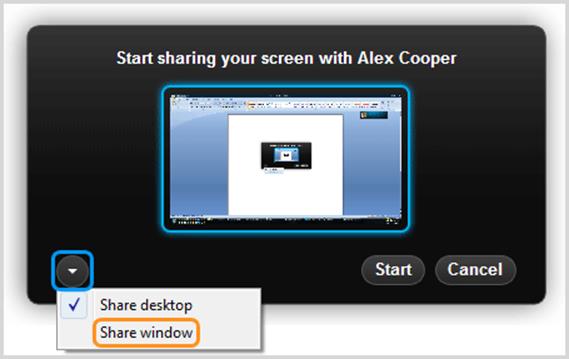 The Office Online real-time co-authoring feature makes it easy for you to work together with others on a document from your browser. Whether you are putting the final touches on a contract with your business partner or collaborating on an essay for a school project, Office Online lets you work seamlessly with others no matter where they are.
Skype Qik is a new video messaging app that gives you a totally effortless way to capture the moment, share laughs, and chat with groups of friends. We know you love your weekly Skype calls with family or friends; Qik keeps you connected in between. Dinner with friends? Bored at work? Having a great day in the park? Go on, share it right from your phone. You'd be surprised how quickly a short video can turn into a great conversation.

With Skype for Outlook.com, you can easily connect with your Skype friends right from your Outlook.com inbox, so you can go from chat or email to a video call with just one click.
Skype for Web makes it quicker and easier than ever before to connect with friends, family and colleagues around the world, for free – directly from Skype.com. It's perfect if you prefer using the web rather than an app: perhaps you're sitting at a computer that doesn't already have Skype downloaded. Or maybe you're on the go and using an internet café or hotel computer while on vacation where you can't download Skype at all. Using Skype for Web makes it more convenient to get to your conversations.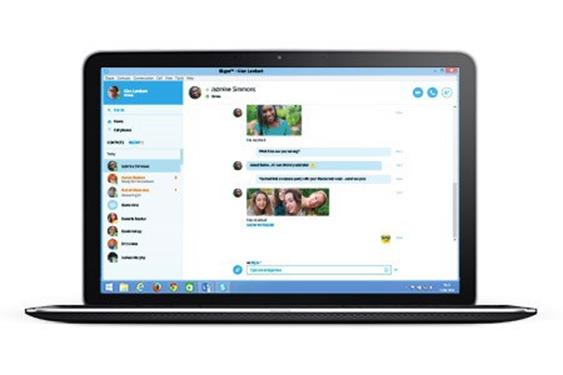 Follow the link to read part II of Johan's blog series: "Skype & Lync Part II: Video Calling"
Also be sure to watch Lync MVP Johan Delimon's webinar: Lync & Skype Connectivity Deep Dive