Secure and Monitor Active Directory
Webinar Details:
Many large organizations use Active Directory as their primary Identity and Access Management (IAM) solution, synchronizing objects to Azure AD from there. Other organizations may keep Active Directory around to facilitate legacy systems that depend on legacy identity protocols such as LDAP and NTLM. But did you know that Active Directory turned 23 this year? And It seems like there are many admins out there who have forgotten about the true legacy protocols offered by their Domain Controllers.
Microsoft and vendors are moving away from NTLM and LDAP, but this does not address the common configurations performed by Active Directory admins over the years, some even as temporary patches. Now is the time to take a look at these older protocols and eradicate (near) clear text authentication packages traveling over the network for adversaries to potentially capture and replay.
In this on-demand webinar, Microsoft MVP Sander Berkouwer and ENow CEO Jay Gundotra clear up common misconceptions for Active Directory admins. Get ready to learn about the intricacies of monitoring all aspects of Active Directory and gain valuable insights around detailed reporting. But more importantly, learn how to do Active Directory right, so even if it is the oldest technology in the house - you don't have to worry about the solution suddenly dying on you.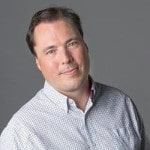 Sander Berkouwer
MICROSOFT MVP
Sander Berkouwer is CTO at SCCT, a Dutch Microsoft Partner. He is the author of The Active Directory Administration Cookbook, and is a speaker and blogger at DirTeam.com and ServerCore.net. He is an awarded Microsoft MVP, Veeam Vanguard and VMware vExpert. Since 2009, Microsoft has awarded Sander with the Most Valuable Professional (MVP) award. Since 2016, Veeam has awarded Sander with the Veeam Vanguard award.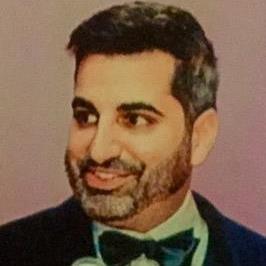 Jay Gundotra
ENOW CEO & FOUNDER
As Technical Founder and CEO, Jay is responsible for setting the global strategic direction of the organization. A customer-centric business executive, Jay is committed to ENow's core values – Grow or Die, Keep Your Word, Be Relentless, and Over-deliver – to help drive a growth mindset culture, create greater impact, and build superior client experiences. Well-respected within the Microsoft MVP community, Jay's extensive 20+ years of experience in Unified Communications, network management, and cloud computing is the driving force behind ENow's continued growth and success in delivering effective monitoring and analytics software to clients worldwide.
With the ENow Active Directory Monitoring and Reporting tool you get all the functionality that Jay and Sander talk about in this session. It automatically performs health checks to ensure that your Active Directory is healthy. It simplifies troubleshooting for name resolution, network, replication and DNS issues before they become bigger problems for you. It uncovers cracks in your Active Directory that can cause a security breach or poor end-user experiences, enabling you to quickly identify and remove users that have inappropriate access to privileged groups (Schema Admins, Domain Administrators). While ENow is not an auditing software, our reports reduce the amount of work required to cover HIPAA, SOX, and other compliance audits.

Access your FREE 14-day trial to accelerate your security awareness and simplify your compliance audits. Includes entire library of reports.