ENow's OneLook dashboard displays all vital components of Active Directory, enabling IT Pros to quickly identify issues before they become outages.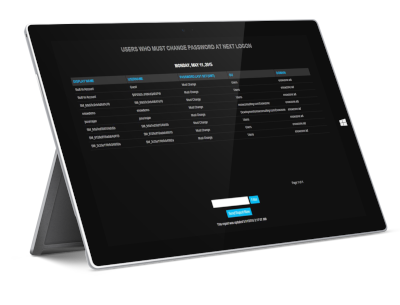 Proactively Monitor Active Directory
Monitor all critical components of Active Directory from a single pane of glass
ENow's synthetic transactions actively probes for faults and failures across all critical AD components: domain controllers, replication, DNS, and more! This helps avoid the following problems:
Inconsistent directory due to replication issues
Logon failures & account Lockouts
Name resolution & DNS issues
Application, account creation & Security Policy Failure
Domain controller failure & application failure
AD crashes lead to network downtime
NETWORK
LDAP port test
UDP port verification
Global catalog port monitoring
DNS domain record verification
DNS forest record check
SERVICES
Netlogon
DHCP
DNS, and DFS
Kerberos Key Distribution Center
Manual configuration of additional services
OPERATING SYSTEMS
Disk space monitoring
CPU and memory monitoring
System and application log
Windows update and patches
AD CORE
Active Directory time service
Replication monitoring
Backup verification
LSASS monitoring
Expensive LDAP queries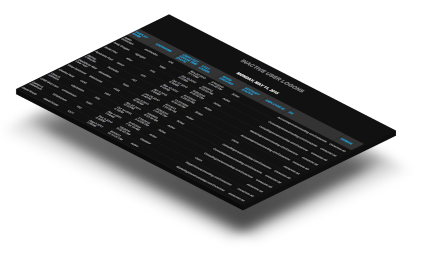 Robust Reporting Capabilities
Understand and optimize your Active Directory
While ENow is not an auditing software, our reports reduce the amount of work required to cover HIPAA, SOX, and other compliance audits. More than 30 built-in reports that enable IT Pros to quickly audit AD resources to ensure that IT staff have appropriate rights. Replication monitoring helps detect if there is an issue stopping security changes from going into effect.
USER
Home drive
Logon script
Fine grained password policies
Disabled and locked out accounts
ACCOUNT ACTIVITY
Last logon time
Inactive user accounts
Users that have never logged on
Users who must change password at next logon
GROUPS
Administrative group membership
Top 10 largest groups
Unmanaged and empty groups
Groups by managers
ADMINISTRATION
System computers by last logon time
Group policy
Modified computers
Sites, subnets, and links
TRUSTED BY THESE COMPANIES