Your Hosts:
Michael Van Horenbeeck
Tony Redmond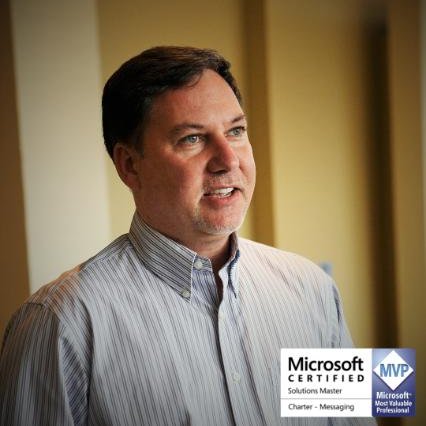 Jeff Guillet
---
Topping 1,100 sessions and drawing in more than 23,000 attendees, Microsoft Ignite was a whirlwind of a week. Among the hundreds of sessions related to Azure, Office 365, Exchange, Windows, and many other Microsoft products, you might have some difficulty keeping all the information straight.
To recap the most memorable Exchange moments, experts Tony Redmond, Michael Van Hybrid, and Jeff Guillet gathered for The Ignite Debrief (Exchange Version) Podcast that's now available to view. In this 25-minute podcast, the experts zero in on Exchange to provide their takes on several significant Exchange-related announcements from the conference.
For Michael, the standalone hybrid configuration wizard was one of the most notable takeaways. Solving many of Exchange's previous problems, this web-based configuration wizard allows the wizard to be updated automatically without requiring you to update your on-premises Exchange server(s) to the latest Cumulative Update.
Jeff cited the preferred architecture updates as one of the most pivotal Exchange-related announcements. He says Microsoft has been more prescriptive with its preferred architecture that's symmetrical, updated, resilient, and touting more efficient database availability groups. In Jeff's words: "It's all about capacity, not performance."
The experts also touched on the Exchange 2016 formal announcement and their predictions for how this update will differ from the 2013 version. With new features like Exchange "Cloudy Attachments," which allows users to access attached documents from a single source and work collaboratively in SharePoint, both users and admins will enjoy a more streamlined and interactive experience.
DAG failovers were also a hot-button issue in the podcast. With performance failover dropping to less than 18 seconds and IOPS requirements reduced another 33 percent, the already great failover process will improve considerably.
Through all the changes and upgrades, one fact remains clear: Exchange on-premises still reigns supreme.
While Exchange Online is gaining popularity, many organizations have or will be deploying some type of Hybrid Exchange environment. With that in mind, be sure to check out Mailscape365 for Exchange Online to help you navigate the gap of Monitoring and Reporting in the Cloud and reduce support costs.
This intuitive dashboard allows you to monitor key aspects like Active Directory Federation Services, directory synchronization services, the Exchange Online infrastructure, and more from a user-friendly web interface. Reporting on hybrid-related areas like mailbox permissions, license, mobile device usage in the cloud, and others also becomes stress-free with this all-in-one solution.
To access more Exchange-related commentary from Ignite, listen to the podcast here:
The Ignite Debrief (Exchange Version) Podcast