AWARD WINNING EXCHANGE MONITORING & REPORTING SOFTWARE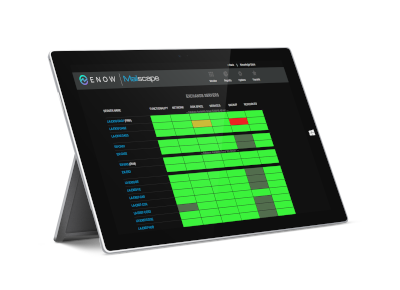 Proactive Exchange Monitoring
Watch all critical aspects of your Exchange environment from a single pane of glass.
ENow automatically verifies the core messaging services including internal and external mail flow, database availability, client access and more.
Visual approach to Exchange monitoring
Single pane of glass for entire messaging environment
Synthetic transactions for mail flow, replication and all core components
Identify and isolate resolutions faster
MAILBOX SERVERS
Disk and storage performance and capacity monitoring.
Internet, internal, and cloud mail flow.
Database health and performance.
System capacity and performance.
CAS SERVERS
Client load across all protocols.
Namespace-specific monitoring.
Protocol-specific tests to verify client access.
Network connectivity and quality.
HIGH AVAILABILITY
DAG replication health.
Databases health monitoring.
Managed availability alerting.
Database activation and preference monitoring.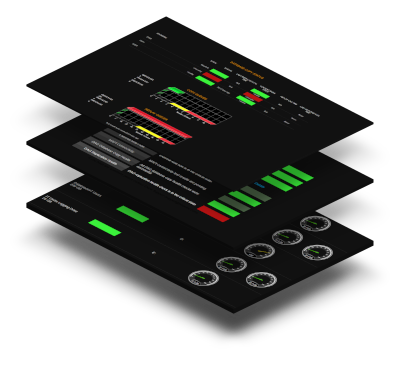 Robust Exchange Reporting
Easily unlock the information crucial to your environment with ENow's customizable reports.
ENow delivers the most commonly requested reports out of the box, and then goes one step further by giving organizations the ability to customize or create new ones based on any object in our database.

ENow gives you endless creative freedom when it comes to the types of reports you can create and how they can be distributed throughout your organization.
Over 250 built in reports o Customize to meet your organization needs (PowerShell & SQL)
Personalized dashboards for all your key stakeholders (Help Desk, UC Team, NOC, and Management)
Proactively advise management on future needs
MAILBOX & MESSAGE
TRAFFIC REPORTS
Top senders, recipients and message sizes
Stale and unused mailboxes
Distribution list activity, size, and composition
Internet and internal activity, message counts, and sizes
CLIENT ACCESS
REPORTS
ActiveSync clients, usage, and device data
Outlook versions and activity
Mailbox access and login
Outlook anywhere activity and usage
SERVER
REPORTS
Server uptime and SLA compliance.
Database distribution and size.
Server patch levels, events, and resource usage.
STORAGE & USAGE
REPORTS
Storage usage and trending
Mailbox size, growth, and trending
Public folder last access report
Largest and smallest mailboxes and public folders
ENTERPRISE COMPANIES TRUST ENOW