OVERVIEW OF GALSYNC
Synchronizing contact and user data between Active Directory forests can be difficult, time-consuming, and error-prone. GALsync makes your life easier with features including:
1.

FAST INSTALLATION

Install & configure in less than 1 hour!
2.

EASY SETUP

Configuration is done by wizards which walk you through each step.
3.

NO EXTRAS NEEDED

No additional software, hardware or database is required.
4.

NO SECURITY
RISK

There are no security risks at your firewall and no additional firewall port is required.
5.

TRUST BETWEEN EXCHANGE ORGS NOT REQUIRED

Does not require any trust between Exchange organizations.
6.

ACCESS TO AVAILABILITY SERVER NOT REQUIRED

Does not require any access to Availability Service through internet. All information can be exchanged by using E-mail, FTP or Fileshares.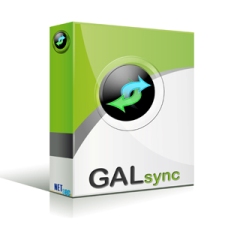 If looking for an ultimate Active Directory Integration tool, you will hardly find an alternative to GALsync. Perfectly functional, affordable, and always efficient, it will save you tons of time and money, no matter if you are performing a one-time migration or doing that on a permanent basis!