Workplace Productivity
Starts with ENow
Best in Class Monitoring, Reporting & Advanced Analytics for Your Microsoft Collaboration
Outages are going to occur.
Don't let them slow you down.
ENow is working to change the productivity of users when using Microsoft collaboration tools,
as well as the effectiveness of IT supporting procedures and systems.
The Platform That Delivers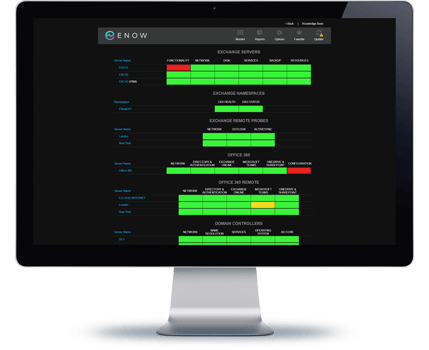 $300,000
Average Cost of IT Downtime/Hour
Increase visibility into user experience of your core Microsoft technologies
20-50%
Average Percentage Companies are Overspending on Cloud Infrastructure
Reduce waste with insight into current allocation, consumption of Office 365 licenses.
3 HOURS
Average Time IT Spends Daily Compiling Data
Empower insight into the adoption of your Microsoft services to provide better experience to your users
The Difference That You Can Expect.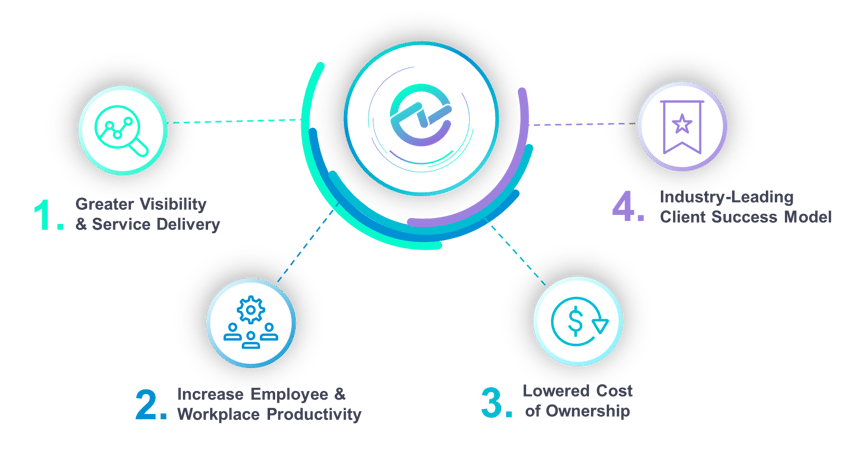 BUT DON'T JUST TAKE OUR WORD FOR IT!
Here's what our community is saying:

"The product is well thought out and designed in such a way base level administrators all the way up to the C level can understand their environments overall health. My personal favorite feature is their knowledge base. This allows the administrator to have 1 location to find a solution to a alerted issue. I recommend you install the product and give it a run."

"ENow does exactly what it's meant to do. It provides at-a-glance monitoring that helps admins see a problem quickly and get to the heart of the problem by drilling down and following the blinking red light breadcrumb trail. And then it goes beyond monitoring to provide reporting that can assist with Office 365 usage and adoption and even save money!"

"Mailscape provides instant feedback of the health of the entire messaging environment. Real time monitoring on key functionality, like DAG health, is vital for any Exchange engineer. As a manager, I have instant feedback on all my Exchange servers and it allows me to make better use of my team's time. Overall I have been very pleased with the product and I would recommend Mailscape to any enterprise messaging environment."

"Mailscape has been a great resource for us at Facebook, it's low footprint, super simple web user interface and flexible reporting has saved us hours and hours of time mucking around in powershell. One of the killer features that people don't talk about much is that you can configure it out of the box to reflect emails through your system, back off of gmail's infrastructure and alert you on end to end message delays. No more hearing from your users that email is slow without knowing first!"
TRUSTED BY THESE COMPANIES & MORE!: