Ensure Microsoft Teams Call Quality
Microsoft Teams has become a business critical component. Ensure it's working properly with ENow's Microsoft 365 Monitoring.

With ENow's Microsoft Teams Monitoring solution, you will:
Assess Call Quality based on Microsoft Teams CQD metrics over the past month, week and day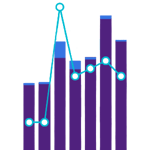 Assess Call Quality for the organization based on
feedback directly from your users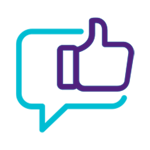 Monitor VIP's in real time
and solve their challenges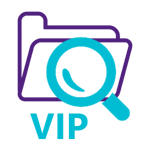 Correlate what is causing
poor call Quality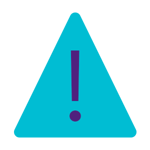 Provide access to Service Desk & Microsoft Teams personnel to quickly troubleshoot in real time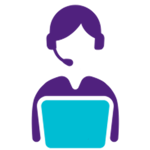 We can quickly tell a manager or executive how Microsoft Teams is performing over the last day, week and month. We have taken the key metrics that Microsoft recommends and then not only surface them but give you the ability to be alerted so you can look into fixing the underlying issue. The other really important thing that we offer with this feature is the ability to see what the entire organization thinks about the quality of their calls. (Rate my call).
Are you experiencing Microsoft Teams Call Quality issues and looking for an easier way to troubleshoot?
Due to the increase in hybrid workforces and the rapid adoption of Microsoft Teams, it has never been more important to quickly understand what is causing poor Microsoft Teams call quality with a Microsoft Teams monitoring tool.
The native Microsoft Teams Call Quality dashboard is a good starting point, but it takes time to set it up and sometimes is overwhelming. It is also difficult to quickly identify how Microsoft Teams is performing for the organization as a whole over the past month, week or day.
The ENow Office 365 monitoring tool provides a Simplified Microsoft Teams Call Quality Dashboard that helps you quickly tell how Microsoft Teams has been performing for your organization over the past month, week and day. It also lets you quickly know how your user community feels about their call quality.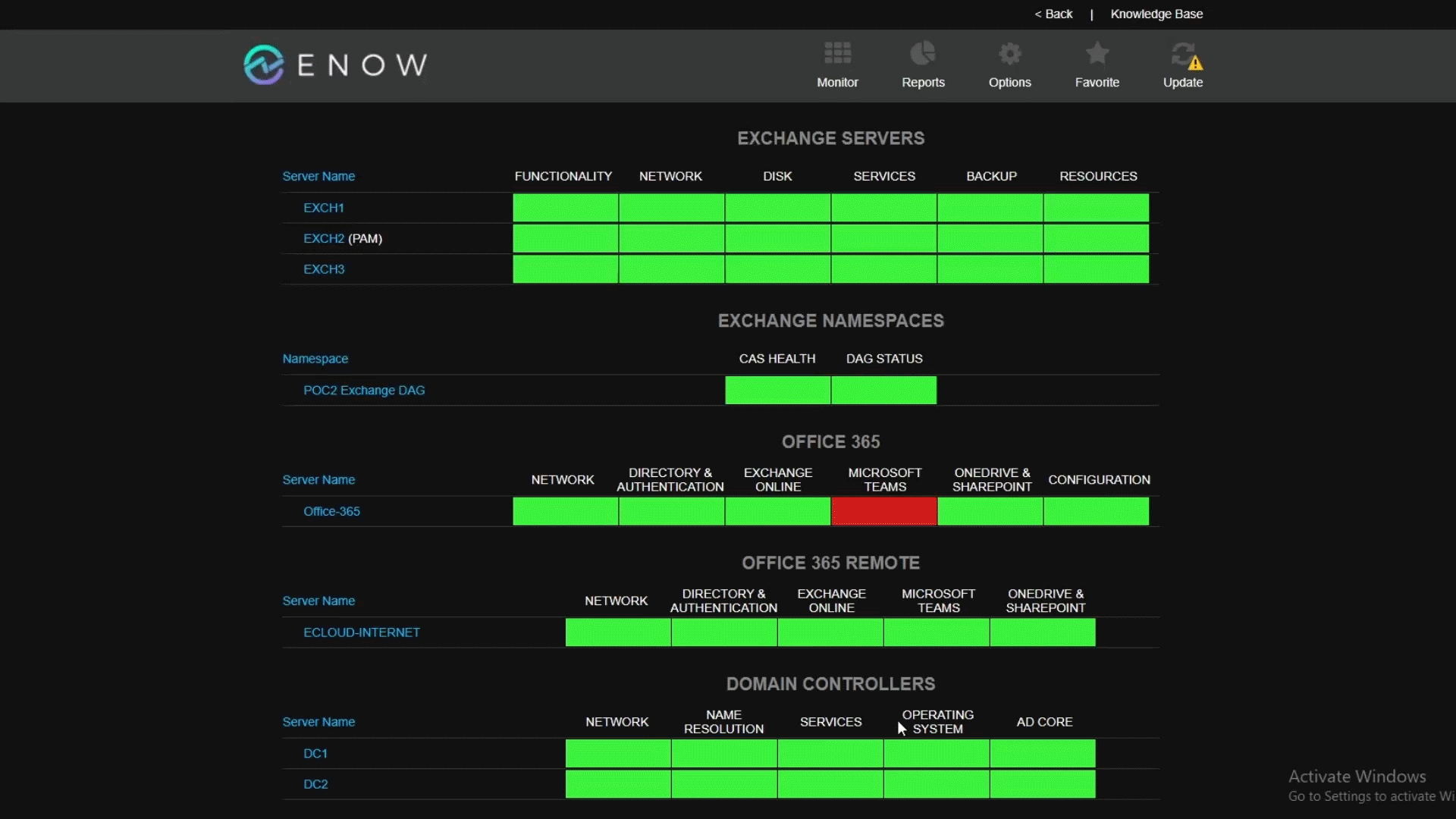 Do you have to support Executives or other VIPs?
Tired of dealing with a frustrated executive who is complaining about poor call quality? With our new Microsoft Teams VIP feature, you can proactively monitor any executive in real-time and identify the root cause of their poor calls. Quickly and seamlessly drill into the selected VIP and find insights into what is causing their issues.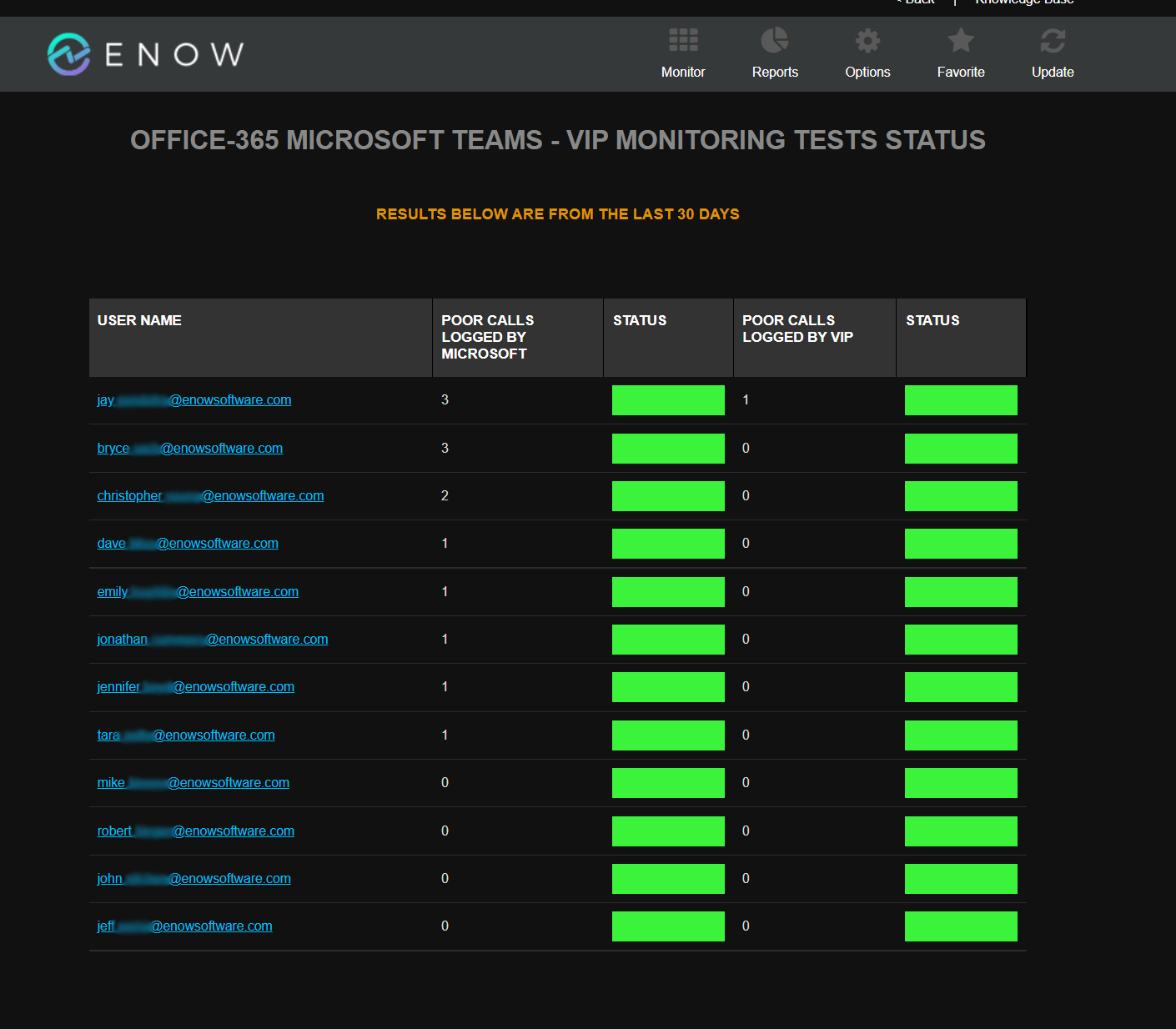 Would you like to empower your Service Desk to better support your Microsoft Teams users?
With our Microsoft Teams Call Quality Portal, your Service Desk personnel can see a user's calls over the past day, 7 or 30 days. Quickly identify trends between poor calls and identify the root cause of the issue.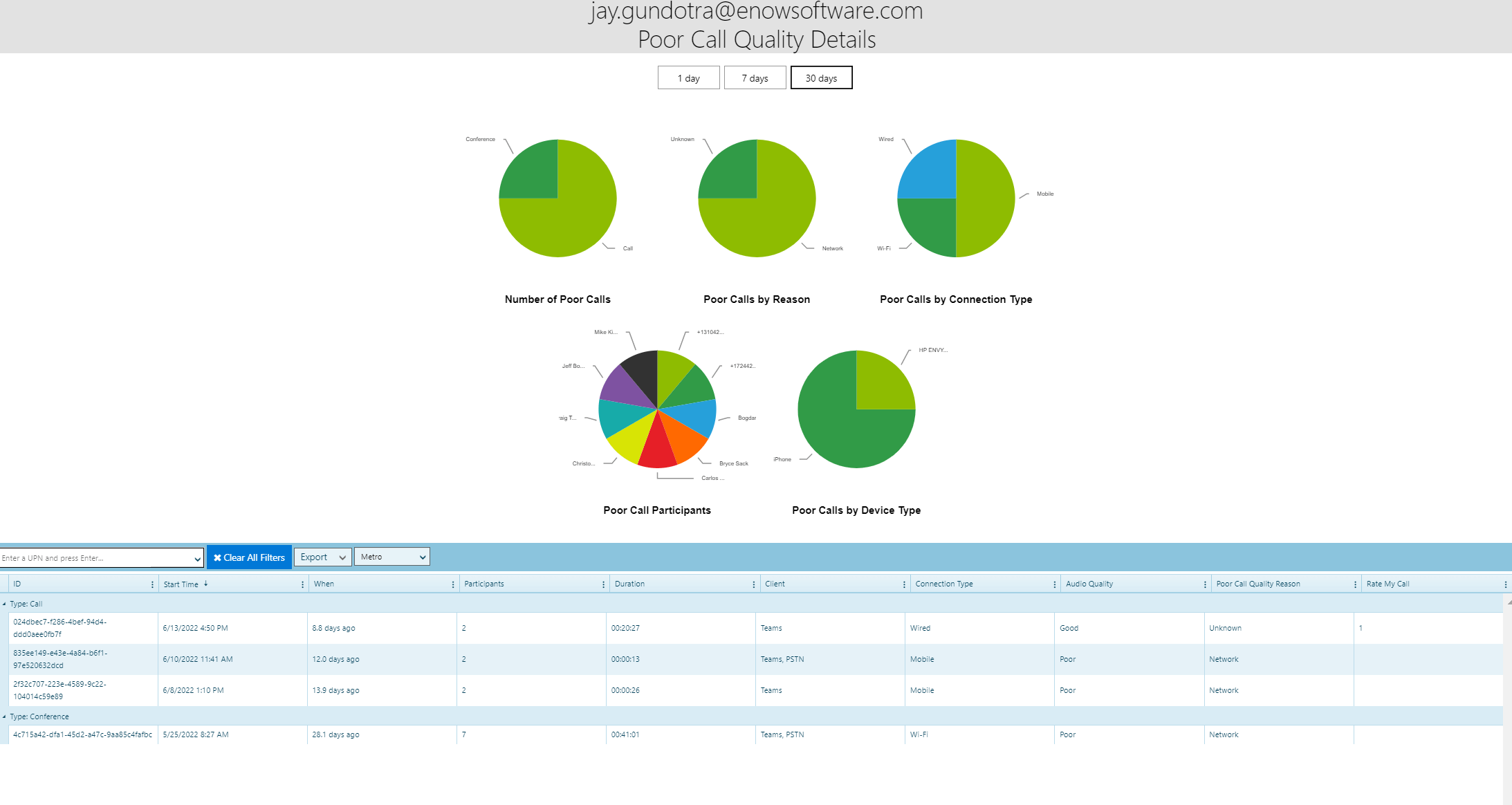 Ready to Get Started with ENow?
Schedule a demo to optimize the service delivery of mission critical Microsoft collaboration platforms!