Be Prepared for Outages with Microsoft Teams Monitoring & Reporting
Microsoft Teams has become a business critical component. Ensure it's working properly with ENow's Microsoft 365 Monitoring.

Are you tired of being in the dark wondering if Microsoft is having a Microsoft Teams outage?
Microsoft Teams has become a mission critical communication tool for companies all around the world. When it is not available, users productivity comes to a screeching halt. Calls flood into the help desk and Microsoft Teams administrators are left wondering is the issue on their side or on Microsoft's? Hours are wasted on Crit-Sit calls until the root cause is determined.

The native Microsoft Service Health Dashboard (SHD) is often not updated in a timely fashion leaving you in the dark. In some of the past Microsoft 365 outages, it has not been possible to access the SHD.

With ENow's Microsoft 365 Monitoring tool, you and your team will instantly know if the issue is on Microsoft's side or yours.

During a recent Microsoft Teams outage, our clients were immediately notified that the issue was on Microsoft's end. The outage effected multiple components of the Microsoft 365 service including Exchange Online, access to the Admin Center and Microsoft Teams.

During this outage, our Microsoft Teams Monitoring synthetic transactions immediately triggered alerts as soon as the outage started. Our networking tests identified that multiple end points from around our regional offices were not accessible. In addition, our synthetic transaction test for accessing the Admin Center triggered alerts. Lastly, our synthetic Exchange Online tests also triggered.

Our clients Network Operation Center's immediately knew by taking one glance at our OneLook dashboard that the issue was on Microsoft's side. They could see that all remote locations lost access to the Microsoft Teams service. In addition, by looking at ENow's enhanced SHD with twitter integration, they quickly could see this was an issue on Microsoft's side. This enabled them to quickly notify their users and reduce the number of calls that came into their Service Desk.
ENow's Microsoft 365 monitoring tool was created in 2012. We have over 10 years of experience proactively alerting our clients to any disruptions in access to the Microsoft 365 service. By deploying our Microsoft 365 monitoring tool you will: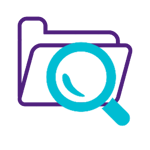 Proactively Monitor

Microsoft 365 service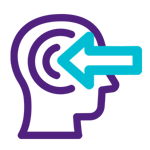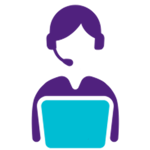 Reduce Service Desk
Call Volume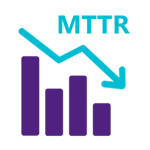 Simplify Troubleshooting
& Reduce MTTR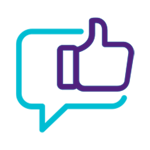 Improve User
Call Experience
Don't be left in the dark! Get ENow's award winning Microsoft 365 monitoring tool today.
Ready to Get Started with ENow?
Schedule a demo to optimize the service delivery of mission critical Microsoft collaboration platforms!