On May 18th, 2020 at ~9:30am UTC, Microsoft reported that some users in Northern and Western Europe may experience problems accessing Microsoft Forms.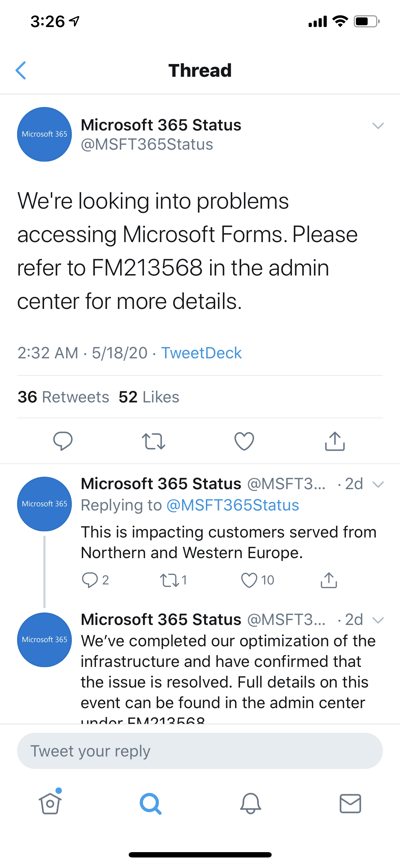 Some expressed concerns that the admin center was not updated with the current issues. While others expressed they were still experiencing issues and were concerned regarding when it would be resolved.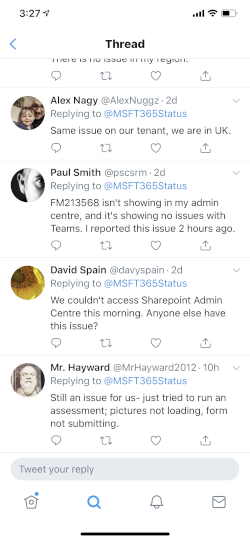 Finally, at ~11:00am UTC, Microsoft reported that they completed their optimization of the infrastructure and confirmed that the issue was resolved.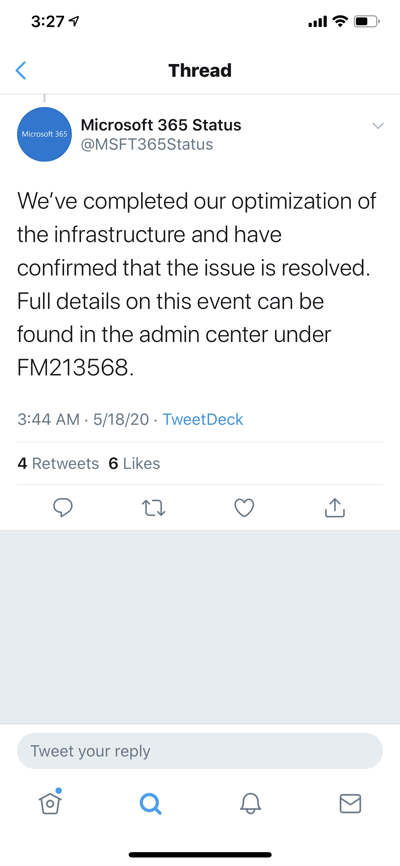 The Importance of 365 Monitoring
We've seen a dramatic increase of outages in recent months as the number of remote workers has reached an all-time high. With circumstances as they are with the global pandemic, it's now more important than ever to have Office 365 Monitoring in place. Without proper monitoring, both users and IT Pros are left in the dark when an outage does occur with no way of knowing what the root cause of the issue is or what services are being affected by an outage.
Office 365 Monitoring with ENow
When you have the proper Office 365 monitoring, it can help your organization understand how you will be impacted during an outage. It's critical to be able to identify the specific services that will be impacted when an outage does occur which isn't always possible from Microsoft's Twitter and Service-Health-Dashboard updates.
ENow's Office 365 Monitoring and Reporting Solution is designed in a way that allows IT Pros to easily identify exactly what is affected during an outage and follow the trail to identify the root cause of the outage. Enow's solution provides IT Pros with a one-stop-shop to monitor their entire environment in one place.
ENow's remote probes provide IT Pros with a full picture of not only all services but also all subsets of services affected by an outage. The end user experience monitoring probes cover a wide range of Office 365 apps and other cloud-based collaboration systems.
Finally, the ENow dashboard makes it quick and easy to check one place to obtain all of the info IT Pros need to know about a current outage rather than having to scramble through the Service-Health-Dashboard and Twitter for answers.
---
Tired of being left in the dark during service outages? Try ENow's Office 365 Monitoring solution.