On June 9th, 2020 at 9:30 UTC, Microsoft reported that some users may be experiencing issues with accessing the Microsoft 365 Admin center.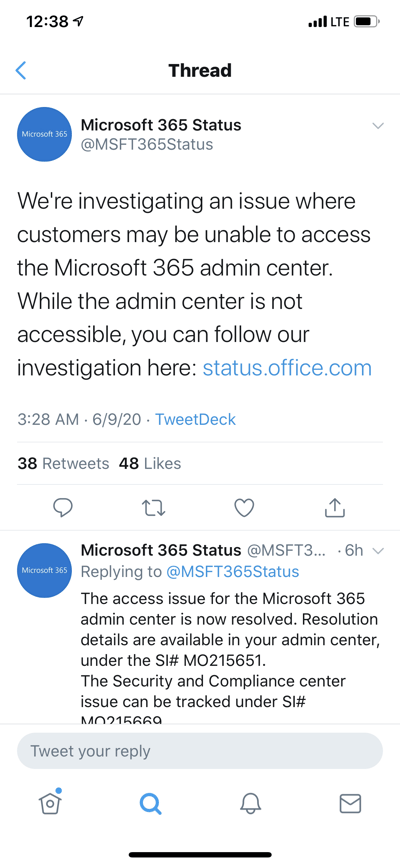 Users quickly confirmed they were experiencing this issue in several places including Australia, the UK and the Netherlands. Others also confirmed issues within the Security Admin center and reported issues with O365/Azure such as timeouts and errors.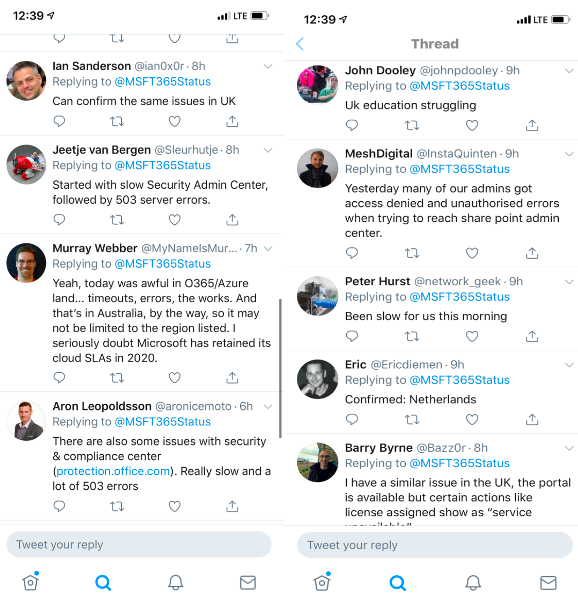 A few hours later at 1:30 pm UTC, Microsoft reported that the issue had been resolved and that resolution details were available in the admin center.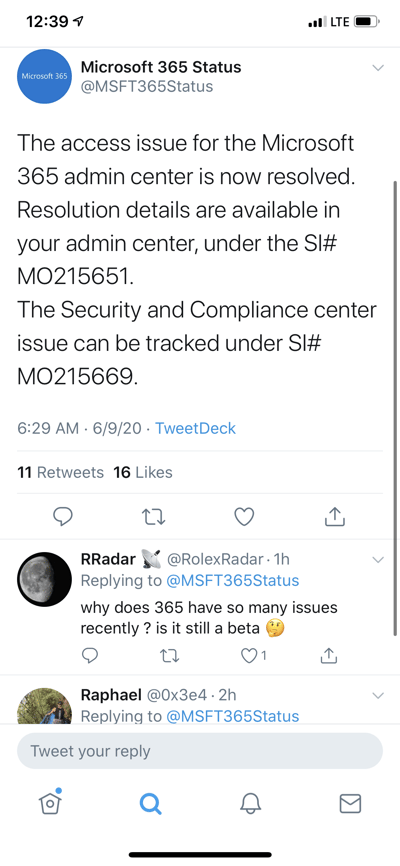 End to End Monitoring with ENow
With the global pandemic causing the number of remote workers to reach an all-time high, it's now more important than ever for organizations to have the right Office 365 Monitoring in place. Without proper monitoring, users and IT Pros are left in the dark when an outage does occur and the right Office 365 monitoring can prevent that from happening. It's important to have the ability to identify the specific services that will be impacted within your organization.
ENow's Office 365 Monitoring and Reporting Solution is designed in a way that allows IT Pros to easily identify the exact issues your organization can expect to face during an outage. In addition to being able to understand the issues you're facing, you're also able to identify the root cause of this issues which allows IT Pros to mitigate the impact these issues have on your organization. ENow's solution provides one place for IT Pros to monitor their entire environment.
ENow also provides your organization with remote probes that give IT Pros a full picture of all services and subsets of services that are affected when an outage occurs. The end user experience monitoring probes cover a wide range of Office 365 apps and cloud-based collaboration systems.
Finally, the ENow dashboard provides one location to obtain all of the information that IT Pros and users need access to when an outage occurs ultimately eliminating the need to refresh twitter and the Service-Health-Dashboard for answers.
---
Tired of being left in the dark during service outages? Try ENow's Office 365 Monitoring solution.