On August 19th at roughly ~3:30 pm UTC, Microsoft reported an issue with users being unable to join Teams meetings.
Shortly after, they determined that any user attempting to join a Teams meeting hosted in North America could be impacted by the issue. They also reported that they had re-routed traffic to an alternative environment and had seen some recovery.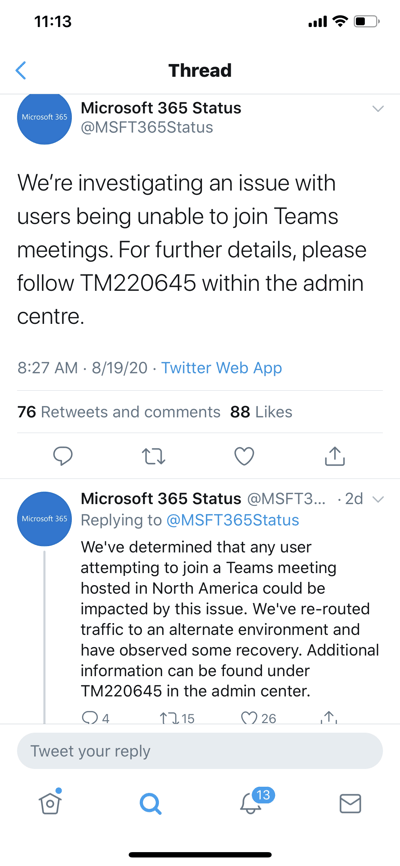 People both inside and outside of North America began confirming that they were experiencing issues and expressed concerns as to when the outage would be resolved.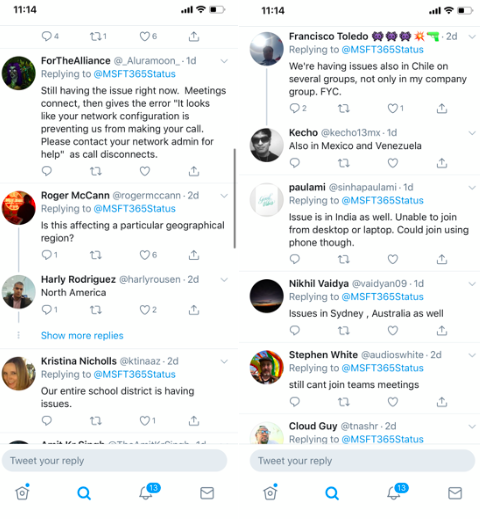 Some users suggested that the issue was stemming from an increased number of users as some schools throughout the U.S. have begun to start back up with online learning.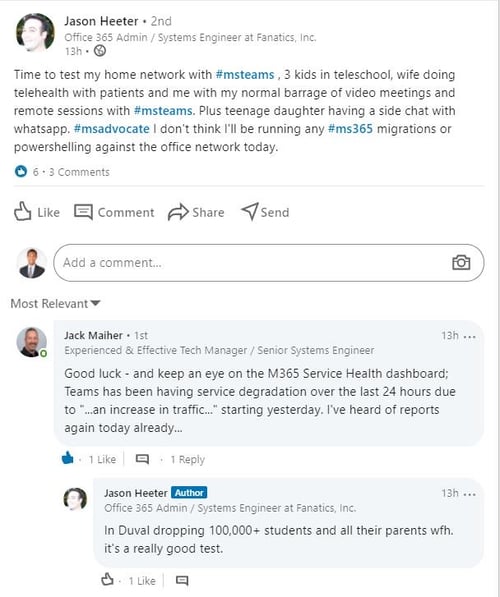 At ~7:00 pm UTC, Microsoft reported that they continued to observe recovery within the environment. However, they were still experiencing intermittent increases in traffic.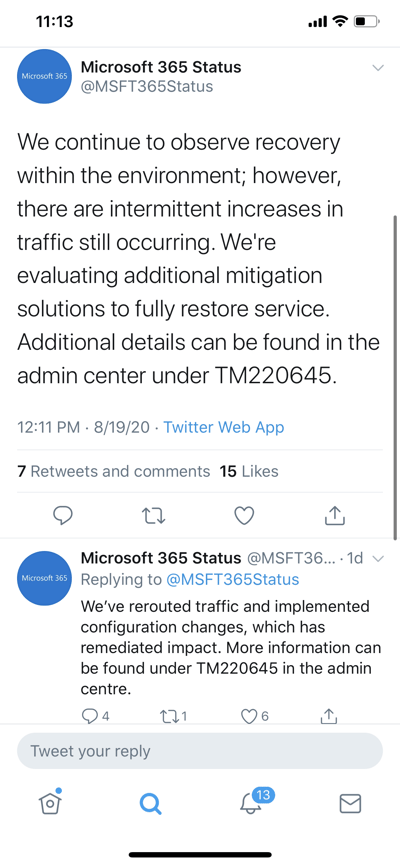 Finally, a day later at ~6:00 pm UTC, Microsoft confirmed that they had rerouted traffic and implemented configuration changes which had remediated impact.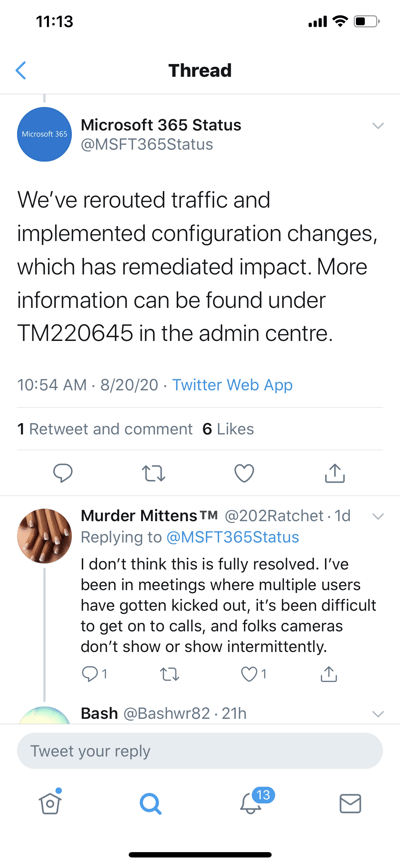 The Importance of 365 Monitoring
With more workers than ever working remote, Microsoft has experienced an increased number of outages with Office 365 in recent months. Reliance of Office 365's cloud-based services is at an all-time high which is why it's important than ever that your organization have the proper monitoring in place. Without the proper monitoring in place, IT Pros are left in the dark when outages do occur and your organization is unable to mitigate the impact for users.
Equipping your IT Pros and users with the appropriate tools to manage an outage allows your organization to face as little impact as possible which is why it's so important to have Office 365 monitoring in place. The right monitoring leaves a breadcrumb trail for IT Pros to follow that leads them directly to the root cause of any outage and allows them to address those issues as efficiently as possible.
Office 365 Monitoring with ENow
It's crucial for not only IT Pros, but users too, to be able to understand exactly how an outage is affecting your organization. That's where Office 365 monitoring comes in! With the right monitoring, IT Pros can identify the specific issues your organization can expect to face during an outage and help mitigate those issues.
ENow's Office 365 Monitoring and Reporting Solution is designed in a way that allows IT Pros to pinpoint the exact services effected as well as the root cause of the issues your organization is experiencing. It gives IT Pros the ability to monitor their organization's entire environment in one place which makes identifying a problem fast and easy.
ENow's remote probes allow IT Pros to obtain a full picture of all services and subsets of services affected during an outage. Additionally, the end user experience monitoring probes cover several Office 365 apps and other cloud-based collaboration services.
Finally, the ENow dashboard makes it quick and easy to gather all of the info IT Pros need on current outages in a quick and easy place. That means you don't have to scramble through twitter and the Service Health Dashboard looking for answers!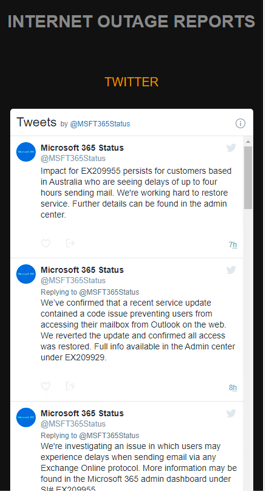 ---
Tired of being left in the dark during service outages? Try ENow's Office 365 Monitoring solution.