On May 6th, 2020 at ~11:30pm UTC, Microsoft reported an outage causing intermittent Teams calls to drop when answered.
They claimed to have identified the potential problem and were working on mitigating impact.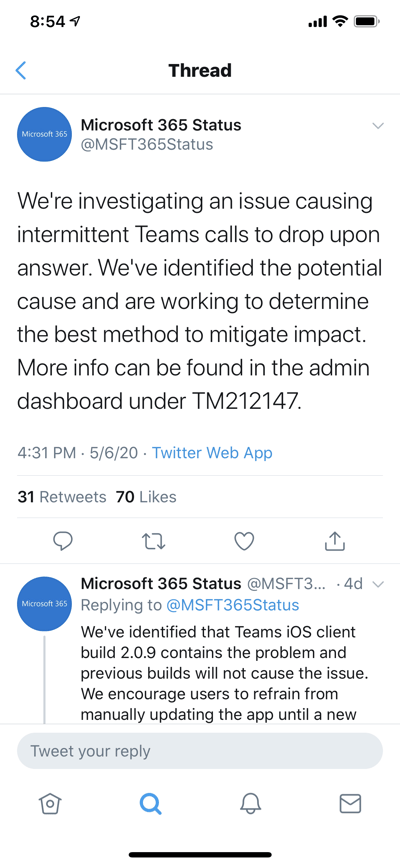 Roughly an hour later, Microsoft reported that they had identified the issue was stemming from a problem with the Teams iOS client build 2.0.9 and encouraged users to refrain from manually updating the app until they were able to fix the issue.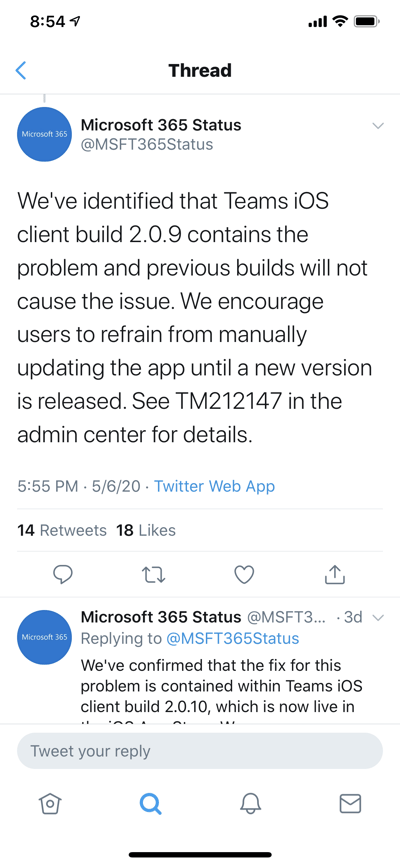 Several users expressed they were experiencing issues beyond what Microsoft had reported, claiming that the issue was presenting itself on Windows Teams Desktop Client as well.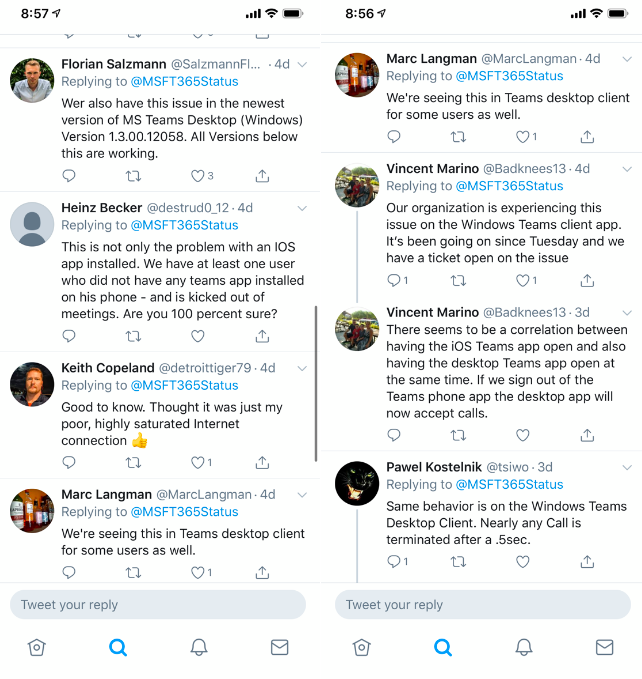 Finally, on May 8th, 2020 at ~5:00am UTC Microsoft confirmed that the issue had been contained within Teams iOS client build 2.0.10 and encouraged users that were affected to manually update to this version.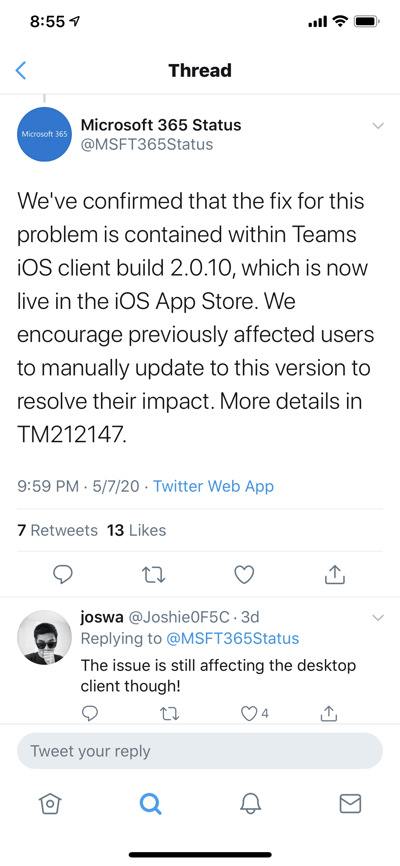 The Importance of 365 Monitoring
This outage was the 4th Microsoft Teams outage reported last week alone. Due to the fact that this global pandemic has altered the typical day to day work environment, the reliance on cloud-based services is greater than ever with so many users working remote. It's critical for IT Pros to be able to monitor these services to mitigate the affect these outages will have on your organization. Without proper monitoring, It Pros and users are left refreshing twitter and the Service-Health Dashboard for an update when an outage does occur.
Office 365 with ENow
It's important for your organization to be equipped with the proper tools to stay on top of an outage when it occurs or is about to occur. This is why it's important to have Office 365 monitoring in place. Proper monitoring allows IT Pros to identify which issues your organization can expect from a current outage and minimize the impact an outage will have on your organization.
ENow's Office 365 Monitoring and Reporting Solution does just that. It is designed to allow IT Pros, and even users, to identify the exact services that an outage is affecting or is about to affect and easily lets IT Pros identify the root cause of the outage. ENow's monitoring and reporting solution provides IT Pros with the ability to monitor your organizations entire environment in one place enabling them to identify problems as quickly and efficiently as possible.
ENow's remote probes give IT Pros the full picture of services, as well as subsets of services, that are affected by an outage. This is impossible without monitoring and reporting solutions in place. Additionally, IT Pros are able to closely monitor the status of several services through the end user experience monitoring probes which covers a range of Office 365 apps and cloud-based collaboration systems.
The ENow dashboard assists IT Pros in monitoring outages in one place and ultimately avoid scrambling for information on multiple platforms like the Service-Health Dashboard or Twitter.
Tired of being left in the dark during service outages? Try ENow's Office 365 Monitoring solution.